Last Update: 11/15/18
No matter how you have been injured — a slip and fall; a car crash; an on the job accident; a defective product; etc. — the reality is most every person will experience pain, sometimes severe pain, as well as physical and mental suffering from the moment of injury through their recovery.
However, getting compensation for a pain and suffering claim is not that easy to accomplish. Insurance companies tend to disregard and discount pain and suffering claims as being exaggerated, untrustworthy, and perhaps even falsified.
For plaintiffs' personal injury lawyers, one of the biggest challenges can be getting adequate compensation to return their clients to the condition they were in prior to their client's injuries.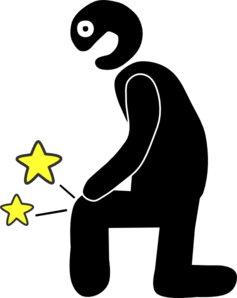 What is Pain and Suffering Under Florida Law?
Determining the amount of pain and suffering is not an exact science: there is no fair market value reference point (like, say, for a totaled car) and medical technology has not advanced to the point where pain and suffering of an individual can be measured and compared with accuracy. Therefore, there's not set standard for insurance companies, plaintiffs' lawyers, doctors, experts, or anyone else to quantify the pain that an individual hurt in an injury in Florida (or elsewhere) has experienced. Or, for that matter, will experience in the future — one reason is because pain and suffering can persist long into the future for many serious injury victims.
Juries are therefore left to decide what is appropriate to award an individual for pain and suffering when cases go to trial. In settlement negotiations and mediation, the amount awarded will be an amount debated and discussed and decided upon by the parties.
Read: What is Pain and Suffering under Florida Law? – An In-Depth Discussion
Past and Future Pain and Suffering
Often, pain and suffering awards will be divided into two parts: past pain and suffering and future pain and suffering. These are both considered to be "non-economic damages" under Florida law.
The parties can agree to these amounts in a settlement or mediation in whatever amounts both sides find acceptable, or the issue of pain and suffering damages can be presented to the jury for their determination of what is a fair settlement. In that case, it's important to have these claims supported by the evidence, like testimony from the victim's doctor, and presented to the jury by a lawyer with expertise and experience in doing so.
When a jury determines an amount of money that will be awarded to an injury victim for their future pain and suffering, their award will be given great respect. It is difficult to challenge these jury determinations, either with the trial judge or the appellate Court, despite how much the insurance company argues that the amount is excessive.
However, jury awards for future pain and suffering are sometimes reviewed when insurance defense attorneys claim that the jury went to far in their calculations. For some awards, challenges can be made that the jury has exceeded what is reasonably certain to result from the injury. Therefore, the plaintiff's evidence of how future pain and suffering has been tallied, with evidence like estimated future medical care expenses, therapy needs, even pain specialist expert testimony, should be clear and concise to bolster these claims from an after-verdict challenge.
See these examples of lawsuits where the pain and suffering damage awards were found to be inadequate as a matter of law.
Pain and Suffering Damages: Evidence Is Key Here (Especially In Appeals)
Specifically, Florida law will find that an injury victim cannot be awarded non-economic, pain and suffering damages based upon speculation or uncertainty. Parrish v. City of Orlando, 53 So.3d 1199 (Fla. 5th DCA 2011). If the insurance company can win over an appellate court that the jury award for pain and suffering did not have enough evidence in the record to support it, then the appellate court can reverse that jury verdict and there will be no recourse for the injured person. Which means that getting it right the first time — getting a solid evidentiary basis for a pain and suffering claim in the trial evidence — is extremely important and often a key factor in the injury case for the plaintiff's injury trial lawyer.
And once that record is established, then should the jury fail to provide an award for pain and suffering, the plaintiff can appeal that decision to the Florida appellate court. Under Florida law, it is reversible error and a legal wrong for a jury not to make a pain and suffering award when there is undisputed evidence in the record of a permanent injury and the need for future treatment. Garrett v. Miami Transfer Co., 964 So.2d 286 (Fla. 4th DCA 2007).
Patricia Parrish's Sidewalk Fall at the Citrus Bowl: a Pain and Suffering Case Example
In Parrish, Patricia Parrish and her husband were on their way to the Citrus Bowl when she tripped and fell on an uneven sidewalk. Ms. Parrish suffered a serious injury to her shoulder and she sued the City of Orlando for personal injury damages because, she claimed, the City of Orlando had breached its duty to maintain the sidewalk and in doing so, had caused her harm. The City's lawyers did not settle the case with Ms. Parrish and the case went to trial.
The jury awarded Ms. Parrish future medical expenses of $10,000 per year for her thirteen-year life expectancy based upon undisputed evidence that the sidewalk trip and fall on the way to the football game had caused her injuries. The jury did not award Ms. Parris any pain and suffering or non-economic damages however, so Ms. Parris filed an appeal of the jury's decision and judgment.
The appellate court found that the jury failed when it did not award her pain and suffering and other non-economic damages because there was also clear evidence that Ms. Parrish would need future medical care regarding her shoulder implant. The case was returned for a new trial on non-economic damages. Parrish, 53 So.3d at 1203.
For more information about pain and suffering claims in Florida, please read our in depth article on the topic.
What Should You Do?
A good piece of advice if you have been harmed in an accident, is to speak with an experienced personal injury lawyer before you file a claim to learn about some of the issues that can arise with these claims, including the type of evidence needed to prove a claim and the type and amount of damages you can recover. Most personal injury lawyers, like Alan Sackrin, will offer a free initial consultation (over the phone or in person) to answer your questions.
NOW WATCH:
Can I recover for my future damages if I was hurt in a slip and fall?
Related:
_____________

Do you have questions or comments? Then please feel free to send Alan an email or call him now at (954) 458-8655.




If you found this information helpful, please share this article and bookmark it for your future reference.
(Visited 55 times, 1 visits today)