Updated: 2/9/23
Quick Tip: The Average Florida Car Accident Settlement Is $30,000.00 (Details)
After you've been in a traffic accident here in South Florida, whether you've been in a minor fender-bender with property damage to your car or have suffered serious injuries (along with your passengers) in a major car accident, the next step after seeking medical treatment is to file an insurance claim to recover your losses.
Making An Insurance Claim; Dealing With The Insurance Company
Dealing with an insurance company after an auto accident is rarely easy and is normally an unpleasant experience. Insurance paperwork and an insurance adjuster can create one big headache because of the hoops they make a victim jump through in order to get their claim paid, including providing medical records, tax returns and other documentation that seems irrelevant.
These hassles are on top of the frustrations of 1) not having a vehicle to use because it's either been totaled or it's in the shop 2) the frustration of not being able to work and make money to pay the bills and 3) having to deal with doctors, taking medication and going to therapy.
How Much Money Can I Expect To Get For My Car Accident Claim?
For a lot of car accident victims, the big question is not just when will this all be behind me — but, how much can I expect to recover for my car accident claim?
Insurance companies all use standardized accident data and statistics so they can churn out settlements without consideration of the individual person and the unique circumstances surrounding their accident.
Insurance companies want to settle fast if they settle at all. They have computer software programs designed to tally up proposed settlement amounts: they plug in a few numbers, and the insurance adjuster gets a figure to throw back to you. See, "Colossus and Xactimate: Did You Know That Big Insurance Companies Use Software Programs To Decide How Much Your Injury Claim Is Worth?"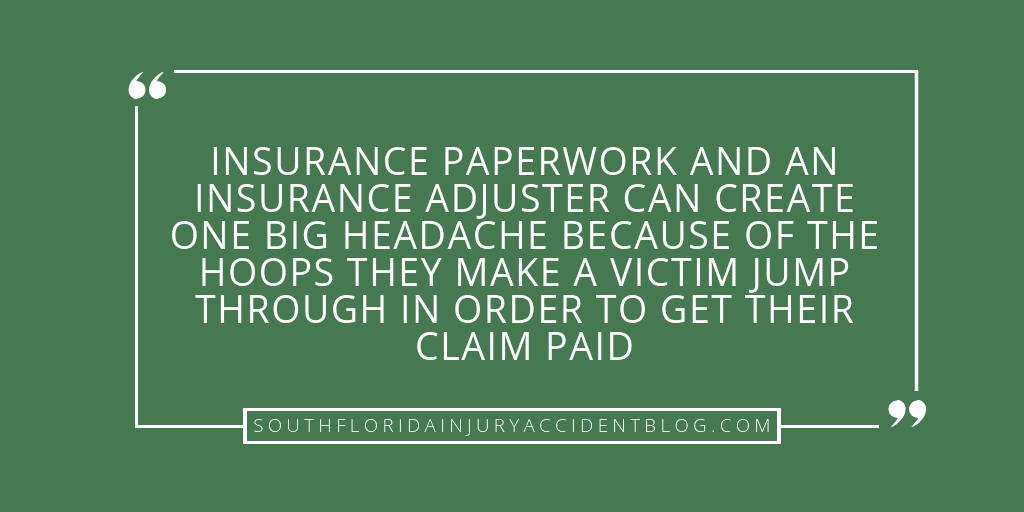 A Car Accident Compensation Form Can Be Helpful
As a personal injury lawyer, I have represented a large number of car accident victims over the last 40+ years, and I've had lots of discussions with insurance adjusters and insurance defense lawyers over what's the right amount of compensation to pay someone for their car accident claim.
To help people figure what they might expect to get in settlement of their car accident claim, we have shared a Sample Car Accident Compensation Form on our main website.
On our Car Accident Settlement Form, which is on our main website, we not only consider compensation for things like how much pay you've lost because you haven't been able to work ("lost wages") or the pain you've experienced from your injuries ("pain and suffering"), but we also consider things like emotional distress, scarring, loss of consortium and other lifestyle needs that you face as a result of the accident (home health care, installation of ramps for wheelchairs or walkers, etc.).
Sample List of Factors To Consider When Determining A Fair Car Accident Settlement (See our form):
Physical Condition and Health before the Accident
Hospitalization after Emergency Room treatment
Doctor's Prognosis of Permanent Harm and Limitations from Accident
Doctor's Opinion of Future Medical Care Needs
Past Work History and Pay Records
Future Career Projections and Lost Earning Capacity
Therapy Needs (Short Term, Long Term, Lifetime)
Assistance Needs (Short Term, Long Term, Lifetime)
Pain Experienced at the time of the Injury
Pain Experienced from injury to time of settlement
Doctor's Opinion on Future Pain Projected to Be Experienced
Any Fault for Accident Placed Upon You (Comparative Negligence)
Deductions for Claims Paid (PIP, etc.)
Read:
What Should You Do?

A good piece of advice if you have been injured in a car accident is to speak with an experienced lawyer before you file a claim to learn about some of the issues that can arise with these claims, including the type of evidence needed to prove a claim (and include in a demand letter) and the type and amount of damages you can recover. Most personal injury lawyers, like Alan Sackrin, will offer a free initial consultation (over the phone or in person) to evaluate your claim and answer your questions.
NOW WATCH:
How can you collect more car accident damages than the insurance policy limits?
Related:
_______________

Do you have questions or comments? Then please feel free to send Alan an email or call him now at (954) 458-8655.
If you found this information helpful, please share this article and bookmark it for your future reference.
(Visited 266 times, 1 visits today)