Last Update: 02/03/16
In this video, Alan Sackrin answers a question that he has been asked many times before by clients and visitors to this site. If you have questions after watching the video, Alan is available to talk with you now and answer your questions free of charge:
Q: What is defamation per se?
A: Defamation, per se, is a statement which ordinarily imputes to somebody that that person has committed a crime. For example, if it is written that a person is a thief, or a child molester there's no other innocent interpretation of that statement so the statement in and of itself is defamatory and just that statement will entitle the person to recover damages even if just nominal damages. Ordinarily, again, defamation per se is a statement that is made by one person against another, which is a statement of fact, false statement of fact, which states that the person committed a crime.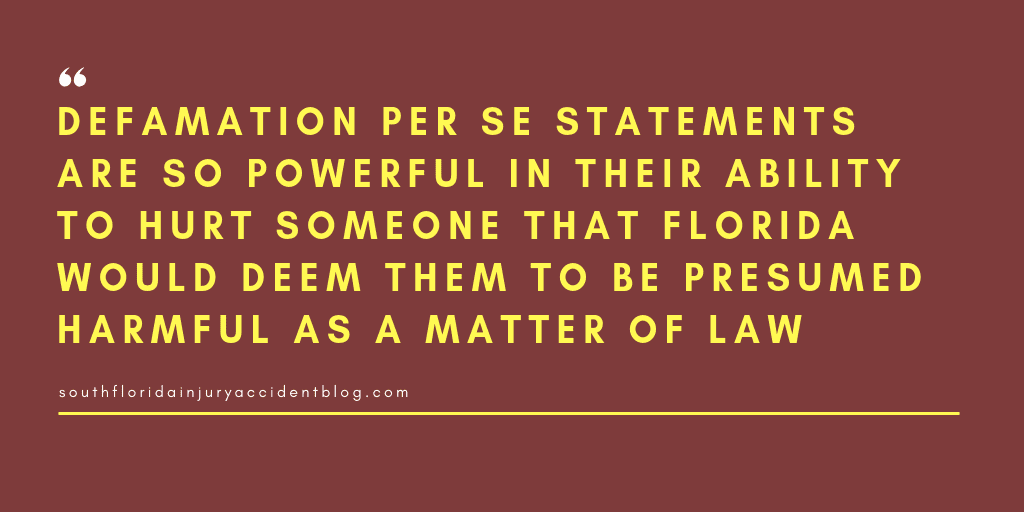 Related:
_______________

Do you have questions or comments? Then please feel free to send Alan an email or call him now at (954) 458-8655.
If you found this information helpful, please share this article and bookmark it for your future reference.
(Visited 13 times, 1 visits today)