Last Update: 5/15/23
Back injuries and damage to the spinal cord often result in permanent damage and an altered life for the victim.  There are few accident-related injuries that involve more pain and suffering to the victim than someone who has sustained a severe back injury in a slip and fall accident, automobile accident, or truck crash.
Nevertheless, insurance adjusters and defense lawyers are notorious for low-balling and even dismissing back injury claims.
Read: Florida Insurance Adjusters Work Hard to Keep Car Accident Claims Payment As Low as Possible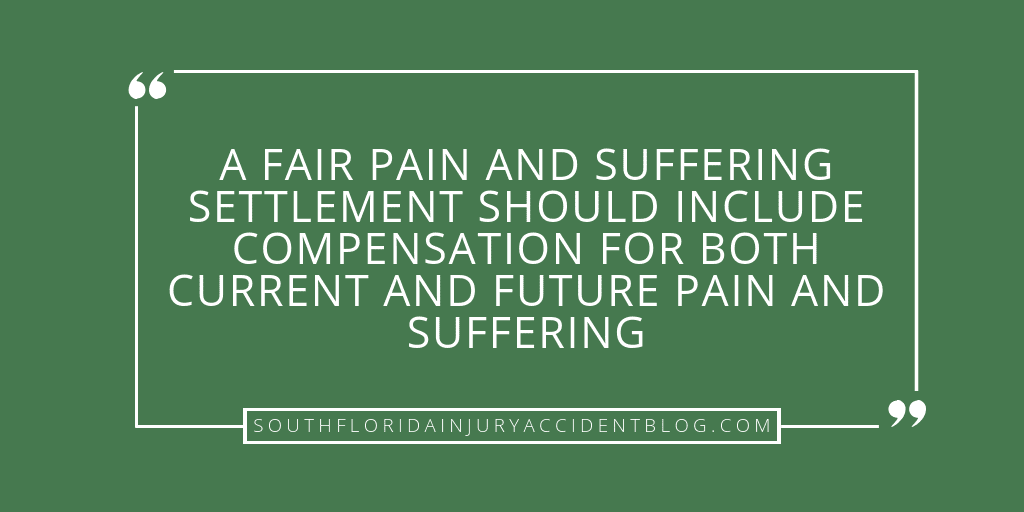 For this reason, injury victims should know that compensation awards can be significant, especially for non-economic damages like pain and suffering.  And pain and suffering awards can cover both current pain and suffering as well as future pain and suffering.
Quick Tip:
The Average Settlement Value of A Herniated Disc Settlement with surgery is $200,000.00

(Details)

The Average Settlement Value of A Herniated Disc Settlement without surgery is $50,000.00

(Details)
Below are a few back injury lawsuits that accident victims can use as a guide when evaluating the settlement value of their case:
Slip and fall accident in a Florida grocery store results in grossly inadequate jury award for the victim's pain and suffering.
Maria Diaz was 61 years old when she slipped and fell while doing her grocery shopping at her local Xtra Super Food Center.  Attempts to settle her injury claims failed, and Mrs. Diaz was forced to file a personal injury lawsuit against Xtra Super Food Centers, Inc.
The case went to trial.  There were three different doctors who provided expert testimony to the jury, giving their medical opinions on Mrs. Diaz's condition.  One of the doctors was called by the defense; the other two testified on behalf of the plaintiff.
All three physicians based their opinions upon actual examinations of Maria Diaz.  All three doctors agreed that Mrs. Diaz had been seriously hurt in the grocery store slip and fall.
These experts testified that Mrs. Diaz had suffered a spinal cord injury.  Specifically, her back had been broken with a 50% compression fracture to a lumbar vertebra.  This is a permanent injury.  The doctors explained in their testimony that she would not heal from this back injury.
Instead, Mrs. Diaz would suffer from back pain for the rest of her life.
Mrs. Diaz also provided evidence to support her damages claims of $3200.00 in medical expenses and lost wages of $560.00.  The defense did not dispute this evidence.  The grocery store also did not dispute that it had refused to reimburse or pay for any of these medical bills.
The jury came back with a jury award of $5000.00.  Mrs. Diaz appealed.
On appeal, it was found that the jury award was grossly inadequate as a matter of law. This was because the entire $5000 only allowed $1300 to cover Maria Diaz for "…the permanent and serious injury she undeniably suffered. "
Mrs. Diaz was given a new trial so another jury could consider an adequate award to compensate her for her intangible and permanent noneconomic damages including pain and suffering.
For more on pain and suffering in a slip and fall accident, read: Slip and Fall Pain and Suffering Lawsuits
Truck crash victim successfully appeals a jury award of $5000 for non-economic damages for back injury as being grossly inadequate as a matter of law.
Jack Dyes was on the job, driving a dump truck, when he was hit by a Florida Coca-Cola Bottling Company delivery truck.  Liability for the truck crash was admitted by the truck driver, Glenn Spick, and his employer.
The defendants also stipulated (agreed) that as of the date the trial began, Mr. Dyes had suffered reasonable and necessary medical expenses in the amount of $33,034.65.  The issue for the jury was left to determine the remaining damages claimed by Mr. Dyes and his wife, Ann.
It was undisputed that Mr. Dyes suffered a serious back injury in the truck accident.  He had two back surgeries as a result of his injuries.  Both required weeks of recovery time after the surgical stay at the hospital.
After the first lumbar disc surgery and home convalescence, Jack Dyes tried to go back to work.  The pain was so bad that he couldn't drive the dump truck.  He suffered excruciating pain in his back and down his left leg.  A second spinal surgery was performed six months later.
Medical experts testified that during this six month time gap between the two back surgeries, the dump truck driver was in "virtually constant pain," so severe that he couldn't sleep.  After the second back surgery, Mr. Dyes would still have serious pain in both his back and his left leg, according to the doctors.  The pain could not be cured.  He was assessed with a 14% permanent whole body impairment.
The defense acknowledged Mr. Dyes' pain and suffering.  However, in arguments to the jury the Coca-Cola Bottling Company argument was that the jury should award him $25,000 for his past pain and suffering at $25,000.00, and failed to mention any amount for future damages.
The jury verdict was returned with awards for the stipulated medical expenses, and another $23,500.00 for past lost earnings during the 20 months' time period that covered from the date of the accident to the date of trial. The jury awarded $100,000.00 for his future lost earning ability, and $11,500.00 for his future medical expenses.
When it came to Mr. Dyes' (1) past pain and suffering, (2) disability, (3) physical impairment, (4) disfigurement, (5) mental anguish, (6) inconvenience, and (7) loss of capacity for the enjoyment of life (noneconomic damages), the jury awarded Mr. Dyes a total amount of $5,000.00 with another $11,000 to cover all these kinds of damages in the future.  The award did not delineate how these amounts corresponded to the seven categories of noneconomic damages claimed by Mr. Dyes.
Mr. Dyes appealed the jury verdict as being inadequate.
The appellate court agreed that the jury award was not sufficient.  In doing so, it discussed its role in reviewing a jury's decision on damages and how neither the trial court nor the appeals court can "sit as a juror."
Florida Supreme Court Guidance in Finding Grossly Inadequate Pain and Suffering Jury Award
The review must be based upon a reasonableness standard: the reviewing court must decide whether a jury of reasonable men could have returned that verdict.  From the Florida Supreme Court:
This test is simply stated but may be difficult to apply in a particular case. The appellate court must be ever alert against the temptation to substitute its `verdict' for that of the jury. On the other hand, the court must not refuse to act to relieve the injustice of either a grossly inadequate or excessive verdict.
Griffis v. Hill, 230 So.2d 143, 145 (Fla. 1969).
The court also referenced the Tort Reform and Insurance Act of 1986, Chapter 86-160, Laws of Florida, where the legislature explained in passing the statute that:
WHEREAS, the Legislature desires to provide a rational basis for determining damages for noneconomic losses which may be awarded in certain civil actions, recognizing that such noneconomic losses should be fairly compensated and that the interests of the injured party should be balanced against the interests of society as a whole, in that the burden of compensating for such losses is ultimately borne by all persons, rather than by the tortfeasor alone. (e.s.)
Florida Statute Guidance in Finding Grossly Inadequate Pain and Suffering Jury Award
The Tort Reform Florida Statute  768.74(5) gives five criteria to be applied by the court in determining the adequacy of a verdict:
(a) Whether the amount awarded is indicative of prejudice, passion, or corruption on the part of the trier of fact;
(b) Whether it appears that the trier of fact ignored the evidence in reaching a verdict or misconceived the merits of the case relating to the amounts of damages recoverable;
(c) Whether the trier of fact took improper elements of damages into account or arrived at the amount of damages by speculation and conjecture;
(d) Whether the amount awarded bears a reasonable relation to the amount of damages proved and the injuries suffered; and
(e) Whether the amount awarded is supported by the evidence and is such that it could be adduced in a logical manner by reasonable persons.
In Mr. Dyes' appeal, the above criteria were applied alongside the considerations provided by the Florida Supreme Court regarding his jury award for pain and suffering damages.
The reviewing court found the jury award for Mr. Dyes' past noneconomic damage was not supported by the evidence, and that the jury's verdict bore no reasonable relation to the damages proved and the injury suffered.
Zero damage award in back injury claim after a Florida car accident can be held grossly inadequate as a matter of law.
Evelio Gainza was involved in a car accident with Eugene Stearns, and suffered a serious back injury in the car crash.  At trial, the jury found that Mr. Gainza was 60% liable for the motor vehicle accident and that Mr. Stearns was 40% at fault.
There was no dispute that he was diagnosed with a permanent spinal injury.  There was some concern over the amount of medical expenses that Mr. Gainza sought as damages.  He submitted $17,861.00 in total medical bills and expenses.
After sending out several questions to the judge, the jury returned with a verdict where it found Mr. Gainza had incurred no past medical expenses, did not suffer a permanent injury, and would not have any future medical expenses.
It was a zero damages award by the jury.  Gainza appealed the jury's verdict.
The reviewing court agreed with the plaintiff.  It is grossly inadequate as a matter of law for a jury to return with a zero damage verdict when there has been evidence admitted at trial that the plaintiff has suffered some damages from the negligence of the defendant.
There was no controversy in the trial that Mr. suffered a serious back injury which included medical damages.  There was no challenge by the defense that some of these damages were due to the negligence of the other driver, Mr. Stearns.
While comparative fault was an issue at trial, the jury did assess the defendant to be 40% at fault for the car crash and the resulting bodily injuries to the plaintiff.
Accordingly, the case was returned for a new trial on the proper measure of damages due to Mr. Gainza.
Note: Florida replaced its pure comparative negligence system with a modified comparative negligence system. Consequently, a personal injury victim can now recover in proportion to the defendant's percentage of responsibility only if the victim's own share of responsibility is 50 percent or less. If the victim bears more than 50 percent liability, the victim cannot recover from the defendant.
Experienced Personal Injury Lawyers Have These 2 Responsibilities When Representing Back Injury Victims
One job of a personal injury attorney is to provide competent advice to a back injury victim as to the fairness of any settlement offer from an insurance adjuster.  Does the offer contemplate future pain and suffering and future medical expenses? Would the settlement be considered inadequate under Florida law and what does the case law say about this issue?
Another job of a personal injury trial lawyer is to evaluate the jury verdict to determine if there is a basis for appeal of the award due to insufficient compensation for the victim's noneconomic damages (pain and suffering, etc.).
If you or a loved one has suffered a serious back injury in an accident here in Florida, then a good piece of advice is to speak with a car accident lawyer who has spent 38 years evaluating accident facts, applying the law, and has effectively asked juries to render a favorable verdict for his clients. Most personal injury lawyers, like Alan Sackrin, will offer a free initial consultation (over the phone or in-person) to answer your questions.
_______________

Do you have questions or comments? Then please feel free to send Alan an email or call him now at (954) 458-8655.
If you found this information helpful, please share this article and bookmark it for your future reference.
(Visited 644 times, 1 visits today)